I am a PostDoc Researcher at the Consorzio InterUniversitario per l'Informatica (CINI) and Associate Researcher at the Dipartimento di Informatica e Sistemistica (DIS) of the University of Naples Federico II. I received a PhD in Computer Engineering in December 2009 under the supervision of my advisor, Prof. Stefano Russo, and of my co-advisors, Proff. Douglas C. Schmidt and Aniruddha Gokhale. In my thesis, I have discussed an innovative data dissemination strategy to achieve both reliability and timeliness in Large-scale Complex Critical Infrastructures (LCCIs).
I am interested in various aspects of Distributed Systems, Middleware, Dependability, Ubiquitous Computing and Artificial Intelligence. During the first year of my PhD, I was involved in the area of Dependability and Performance Assessment of OMG Data Distribution System (DDS), from modelling to field measurement. Currently, I'm investigating approaches and techniques to guarantee event deliveries in Internet-scale publish/subscribe services, which are required to exhibit predicatable delivery time despite of several failures that can occurre into the system.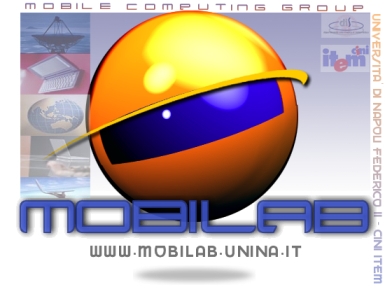 I'm a member of the Research Group on Mobile Computing and Distributed Systems (Mobilab). It has years history of research in the area of design and evaluation of middleware infrastructure for distributed systems. In addition, I have spent nine mounths at the DOC group in Vanderbilt University under the supervision of Prof. Douglas C. Schmidt.